We're so lucky to have friends that are artists and writers who occasionally document happenings at the farm. Here's a link to a video and sketch by James Gurney done on shearing day 10/15/12 (it's from his blog which is VERY interesting - especially for artists and Dinotopia fans):
The sheep he drew in 2012 looked a bit fierce.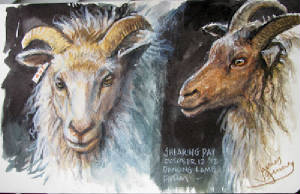 The sheep he drew in 2011 (first picture) and 2013 are more pastoral!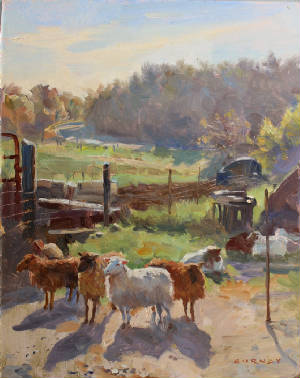 Shearing day 2011 by James Gurney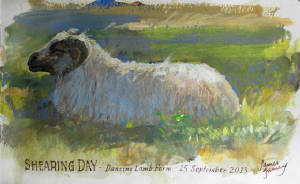 Shearing day 2013 - James Gurney
Here are a couple of sketches he did at our farm back when it was True North Farm: